RESEARCH
Off task behavior results in a loss of instructional time and

negatively impacts your school budget.
SSU research has shown that 90% on task behavior is an acceptable, achievable goal. As on task time drops below 90%, schools start to waste
money on lost instructional time. For example, a midsize school of 400 students averaging about 70% on task can lose nearly $1M worth of
instructional time.
$4,280,000 Annual Budget
Money well spent!
Figures shown above are based on an annual budget
of $ 10,700 per student
Our research indicates that when teachers used SSU with adequate integrity there were noticeable positive

changes in school climate and academic outcomes.
22% Increase
in student on task behaivior.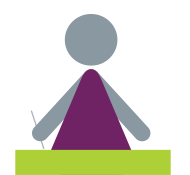 26%Decrease
in rule violations.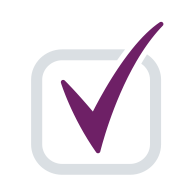 60 Minutes
of daily teaching time.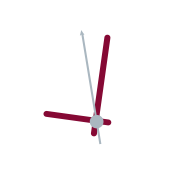 Better behavior for more learning.
In just one year of SSU implementation, a middle school in Louisiana improved their school performance score by 10 points. *Scores are based on

student achievement on state standardized tests.
PUBLICATIONS
Gilbertson D, Witt J. C, Singletary L. VanDerHeyden, A. (2007).Supporting teacher use of interventions: Effects of response dependent performance feedback on teacher implementation of a math intervention. Journal of Behavioral Education. 16,311-326.

Noell, G. H., Witt, J. C., LaFleur-Singletary, L., Mortenson, B. P., Ranier, D. D., & LeVelle, J. (2000). A comparison of two follow-up strategies to increase teacher intervention implementation in general education following consultation. Journal of Applied Behavior Analysis,33, 271-284.

LaFleur-Singletary, L., Witt, J., Naquin, G., Harwell, V., Gilbertson, D. (1998). Use of coaching to enhance proactive classroom management by improvement of student transitioning between classroom activities. Effective School Practices, 17(2). 70-82
Wickstrom, K., Jones, K., LaFleur-Singletary, L., & Witt, J., (1998). An analysis of treatment integrity in school-based behavioral consultation. School Psychology Quarterly, 13(2), 141-154.

LaFleur-Singletary, L., & Northup, J., (1997). Editorial: Collaborating to Manage ADHD: The Role of the School Psychologist. American Family Physician. February, 55 (3). 773-774.
Witt, J., Noell, G., LaFleur-Singletary, L., & Mortenson, B., (1997). Teacher usage of interventions in general education: Measurement and analysis of the independent variable. Journal of Applied Behavior Analysis, 30, 693-696.